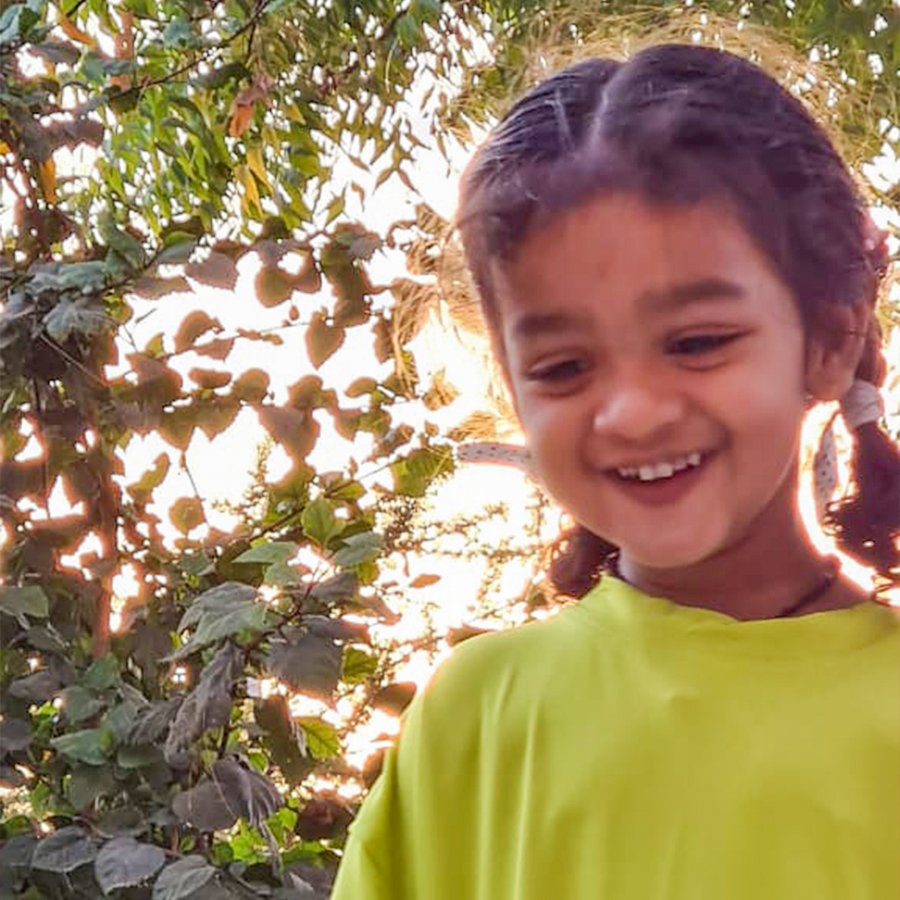 Welcome to
Shree Manav Utthan Trust
has a firm belief that the process of development is not just meant to be time-scaled and target-oriented, but should create suitable conditions for empowerment in a sustainable and equity-oriented equity-oriented manner. . Development is a process in which the creation of conditions for development is more important and the resultant development should have added value i.e. it must be qualitative, sustainable and equity-oriented. We strongly believe that these underprivileged people possess to do to have the desire and ability to overcome their problems subject to their receiving getting proper knowledge and resources.
Our Vision
Holistic development of society based on equity, justice, transparency, and sustainability.
SMUT vision is one of the marginalized communities living dignified lives, free from poverty and injustice, fully enjoying the benefits of development in a manner harmonious with natural resources, cultural heritage, and the peaceful environment.
---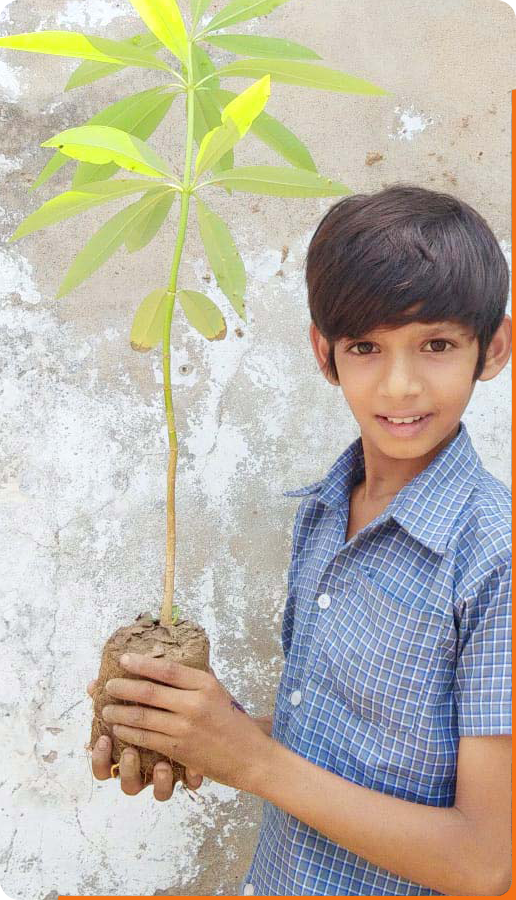 Our Mission
An overall development of the community through providing an approach-oriented platform for men, women, and children where underprivileged could get the proper opportunity in order to utilize their inherent productive potential with full participation, for their socio-economic growth and shaping a developed society.
To develop an optimal mechanism for Rural Society especially deprived sections, with commitment for sustainable livelihood & improved quality of life which is achieved through different developmental programs & effective application of local resources in association with community.
To support, facilitate and initiate processes for increasing opportunities and choices for the deprived, underserved and disadvantaged people of the region. To strengthen networks, linkages, and flow of information among the formal and informal institutions involved in the sector.
SMUT mission is to enable grassroots sustainable development for the poorest, most neglected communities in remote and marginal societies, in a way that preserves and promotes local cultures and fragile ecosystems.
ABOUT US
Shree Manav Utthan Trust is a community-based non-government organization with long-standing experience in sustainable rural development. We, which has been are registered under the Society Registration Act 1860 and Bombay Public Trust Act, 1950.
Background
Shree Manav Utthan Trust was established in 1999 by a group of youngsters who were already actively engaged in activities of social development. The organization started its activities in the fields of socio-economic problems, education, health, and infrastructure development with due attention to legal aid and human rights. Awareness was spread about the various social programs and Government schemes amount among the people. From this activity, people became aware of social programs and Government schemes. Moreover, the organization paid attention to legal aid and human rights. Thus, the organization started to solve the problems of rural and tribal communities people through village-level meetings, seminars, and workshops by creating awareness among them of their rights and to make them aware of their rights, and also by developing leadership among them. Expansion of our work is also covering women empowerment, resource development & management, and skill development.
Management
Shree Manav Utthan Trust functions through an Executive Committee, the policy making body of the organization. The Executive Committee comprises seven 7 Members chaired by the President. The governing councilEC of the organization comprises of belongs toa group of pioneer youth, which includes IITians (engineers), lLawyers and highly experienced & knowledgeable expertsise in their concern field. Organization has also a team of community level workers and volunteers who have been engaged with various community level field programs. The organization functions through its working divisions and institutions, which is headed by Chairperson. There is a Management Co-ordination team, to make decisions relating to execution of policies. The works are planned and implemented through a vertical management structure.
---
Where We Work
---
The organization commenced its operations in the Danta block of Banaskantha district, Gujarat state, situated within the Aravalli ranges, stretching northwards into Rajasthan. Having firmly established ourselves in this region, we have conscientiously considered expanding our working area based on overall capacity and the needs expressed by the community. As a result, the geographical outreach of SMUT has now extended to encompass other areas in the states of Gujarat, Rajasthan, and Madhya Pradesh.
---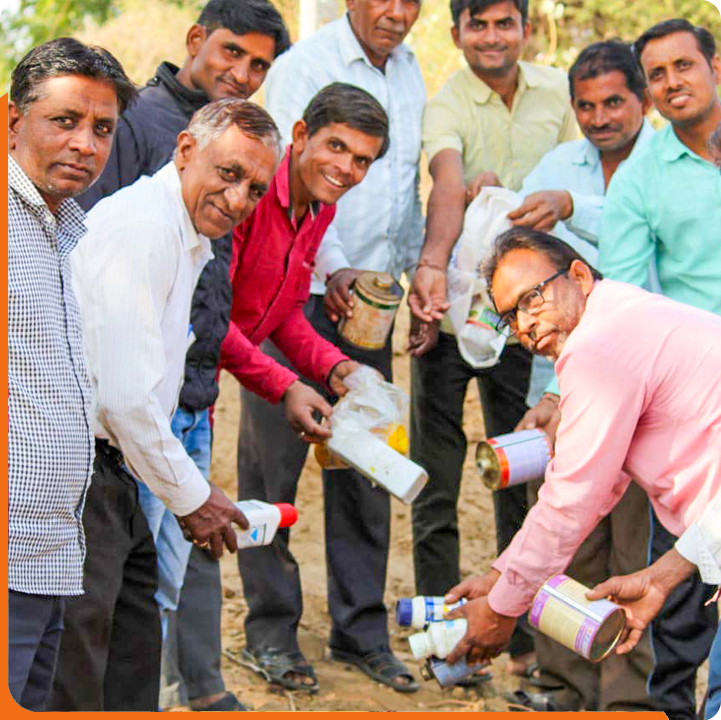 ---
Significancet
---
We believe that the process of organizing the group, facilitated by the Group Organization Sector, has very successful for any organization. Despite the fact that there was a strategic shift of working more intensively by involvement at Falia (Hamlet) level rather than expanding geographically by adding on more villages.
---
What we do
Shree Manav Utthan Trust believes that poverty is a complex problem, and has more than 18 years of experience in identifying and addressing the root causes of poverty. Within the context of alleviating child poverty, vulnerability and deprivation, the organization creates programs in a variety of different areas that provide practical assistance to impoverished communities and plant the seeds of self-sufficiency.
Donate
SMUT has been working in the area for over 18 years, focusing on alleviating poverty and social exclusion. Your support will go a long way in helping us in our efforts. There are many ways where you can contribute to the sustainable development of a tribal and rural community.
Below are just a few ways you can make a difference.
Sponsor a promising young girl/boy in tribal area to go to school/college. Any amount can be donated and will be added to scholarship fund.
Donate books for library that can be shared with children of an entire community.
Donate fruit-bearing trees for 1 bigha land that will have a long-term benefit for families as a source of food and/or income.
Provide support for hand pump installation, well deepening or digging to households in tribal area and will provide clean drinking water.
Donate used/unused items like clothes, computer, furniture, footwears, sewing machine, equipment's.
Provide seed money for a woman to start a micro-enterprise in areas such as tailoring, weaving, poultry, dairy, milling, farming and baking.
Donate unit of five goats/Sheep for breeding that will provide nutrition and a source of income-generation.
Sponsorship to one among the ed any one from various projects of SMUT like health, education, livelihood, Agriculture, watershed NRM, advocacy Advocacy, capacity buildings and Skill trainings trainings etc.